Request Free Consultation Today
Millions of Americans are missing all their teeth in at least one jaw and use dentures. Countless people also live with broken down and infected teeth. While some people get by okay like this, many suffer from painful, loose, and unattractive teeth or dentures which can cause speech problems and difficulty in chewing. This sometimes causes individuals to not eat appropriately and even withdraw from society.
Here at Matheson Dentistry, we are at the forefront of eliminating this problem by offering a life-changing procedure called Teeth-In-A-Day (aka All-On-4, Teeth Express, or fixed hybrid dentures).
People have come into our office and in one day eliminated their broken down, infected teeth, or their loose and the uncomfortable denture and replaced it with beautiful, fixed teeth that don't come in and out at night.
We at Matheson Dentistry never get tired of seeing lives changed for the better when people receive this world-class procedure. Here are some before and after pictures of people who have received this amazing treatment at our office: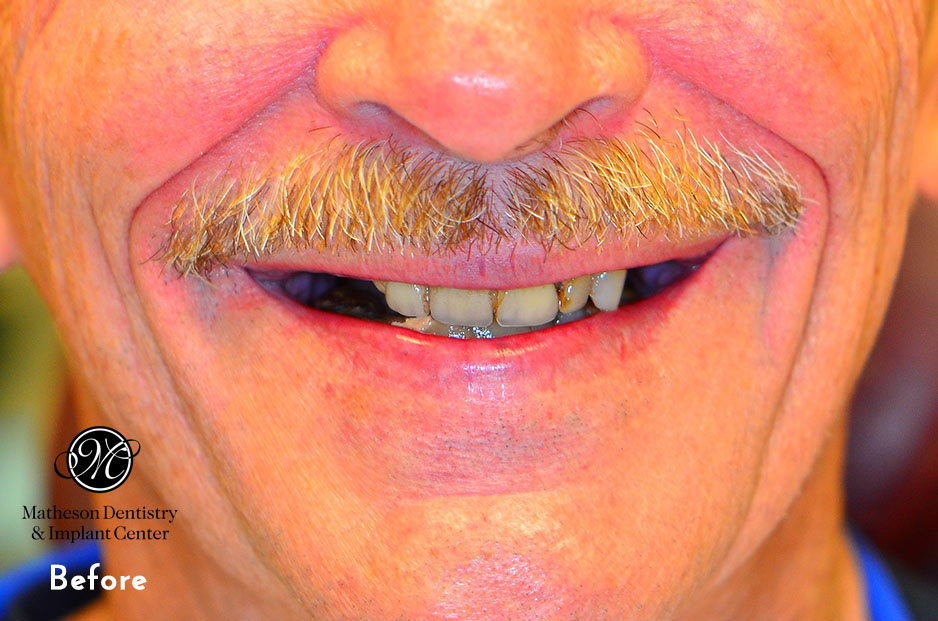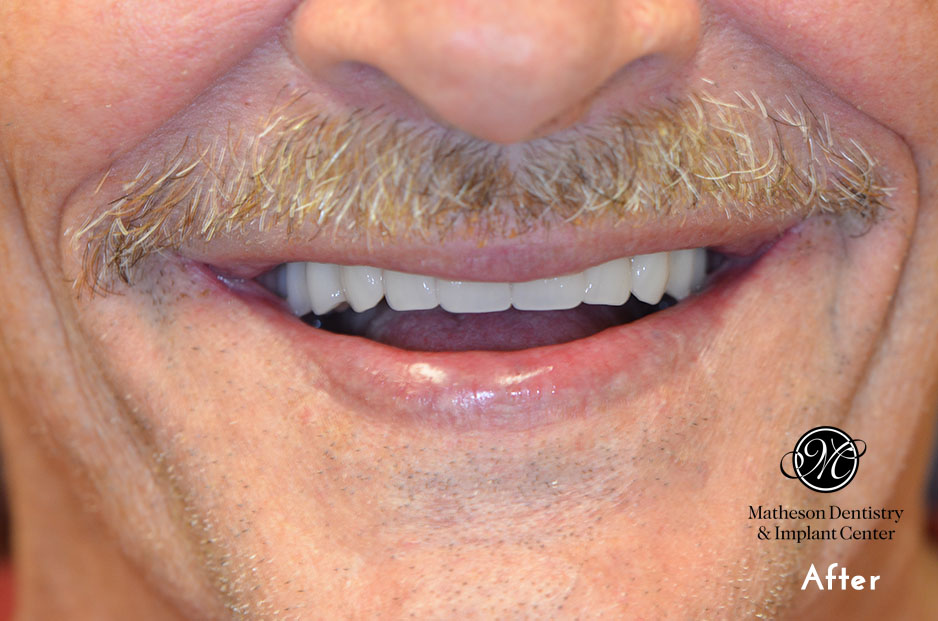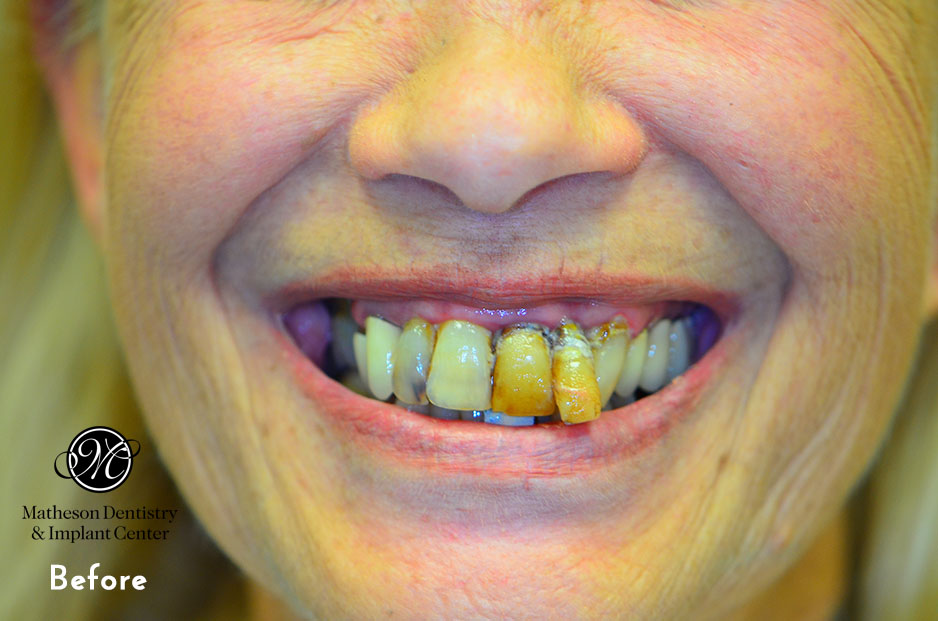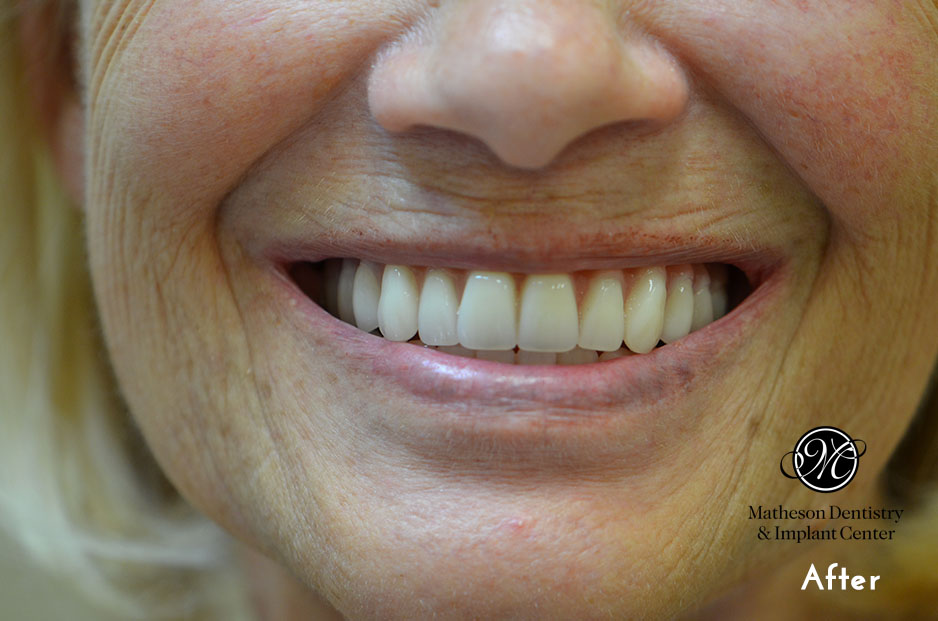 Ready to change your life forever? Get high-quality all in 4 dental treatment performed by skilled dentists at Matheson Dentistry & Implant Center in Queen Creek, AZ. Contact us today!