Two Passionate Doctors Serving Queen Creek Together
---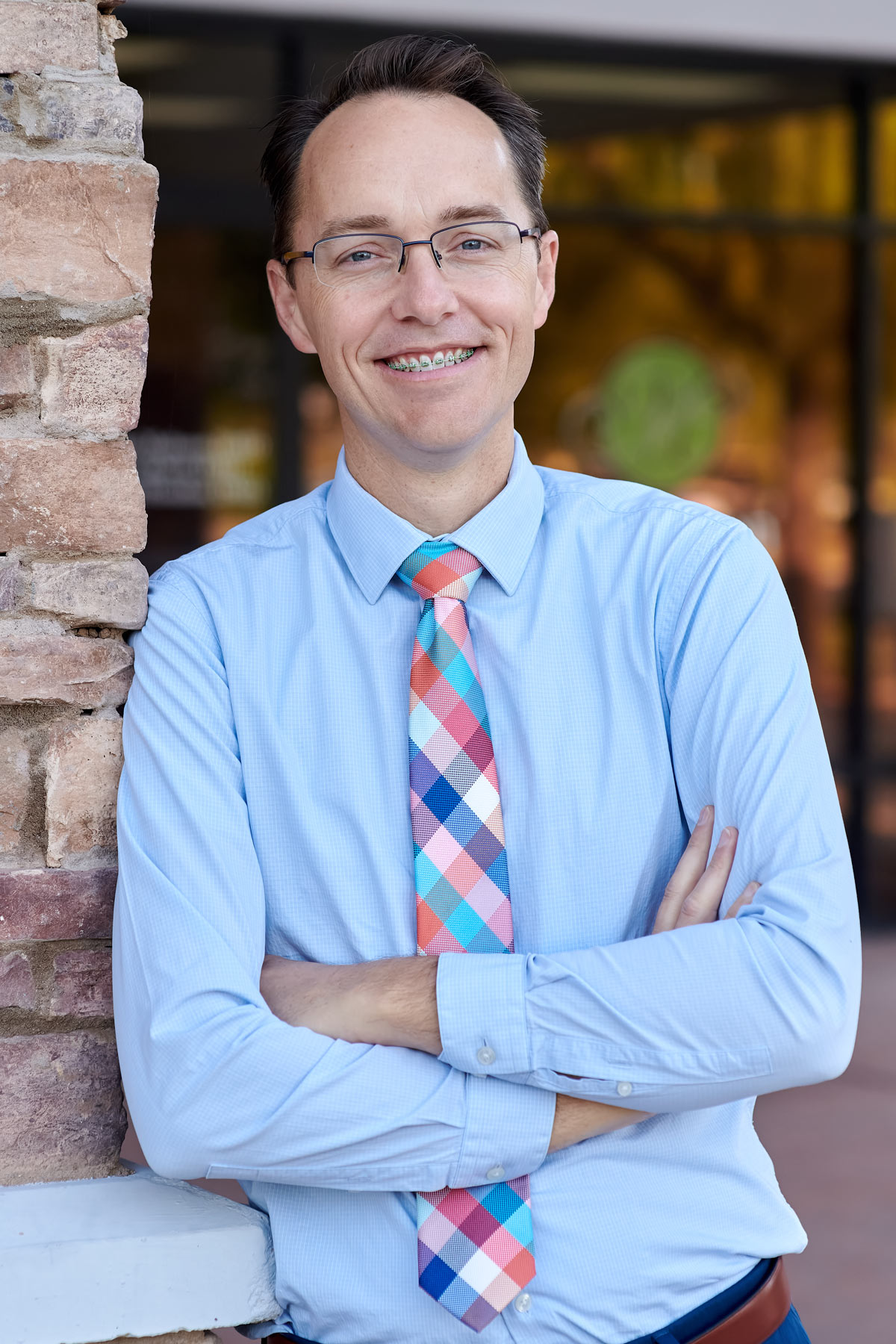 Dr. Alexander Matheson
Born and raised right here in Queen Creek, Dr. Matheson has wonderful memories of growing up in a community that shaped and supported him in his journey to becoming a dentist. Dr. Matheson considers it a great privilege to not only return to the hometown that served him but also is honored to have the opportunity to give back to his community as a dentist in Queen Creek.
Following his graduation from the University of Arizona with a major in Nutritional Sciences, Dr. Matheson attended Oregon Health and Sciences University's School of Dentistry in Portland, Oregon. He then completed a 12-month post-graduate dental residency at UCLA, receiving hands-on training in dental implant placement and restoration, a full-mouth restoration, occlusion and the treatment of TMJ.
Continually sharpening his skills through world-class educational opportunities and sharing what he has learned with others are top priorities for Dr. Matheson. He has been a featured speaker at local study clubs and continuing education events on the subject of dental implants and enjoys mentoring current and future dentists in Queen Creek, Gilbert, and the surrounding areas.
Dr. Matheson is currently serving the Queen Creek community as a commissioner on Queen Creek's Planning and Zoning Commission. He also enjoys giving back to the community through events such as Compassion Queen Creek and by partnering with local school districts to serve unmet dental needs of children in the Queen Creek area. He is fluent in Portuguese.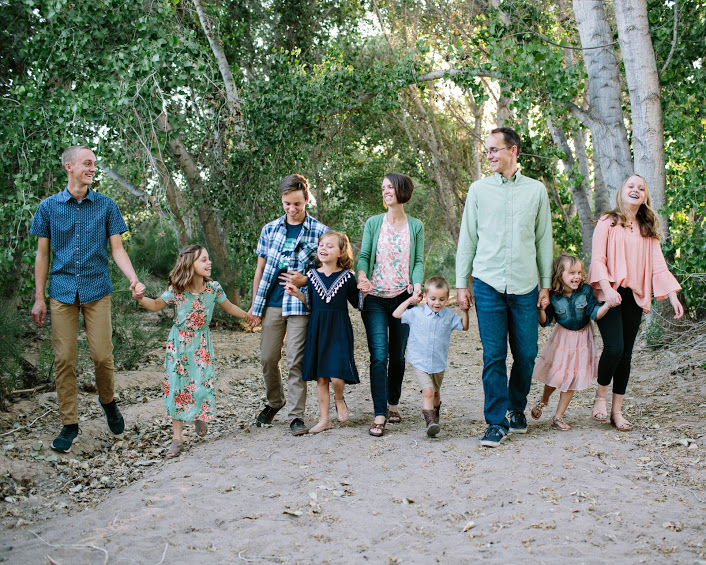 Dr. Matheson is excited to be a dentist in Queen Creek. His interests include family, church, swimming, biking, and University of Arizona sports. He's also taking guitar lessons in preparation for that garage band he hopes to start one day. He and his wife, Julie, are the proud parents of Bradley, Carter, Lydia, Eve, Camille, Sophie and Rhett.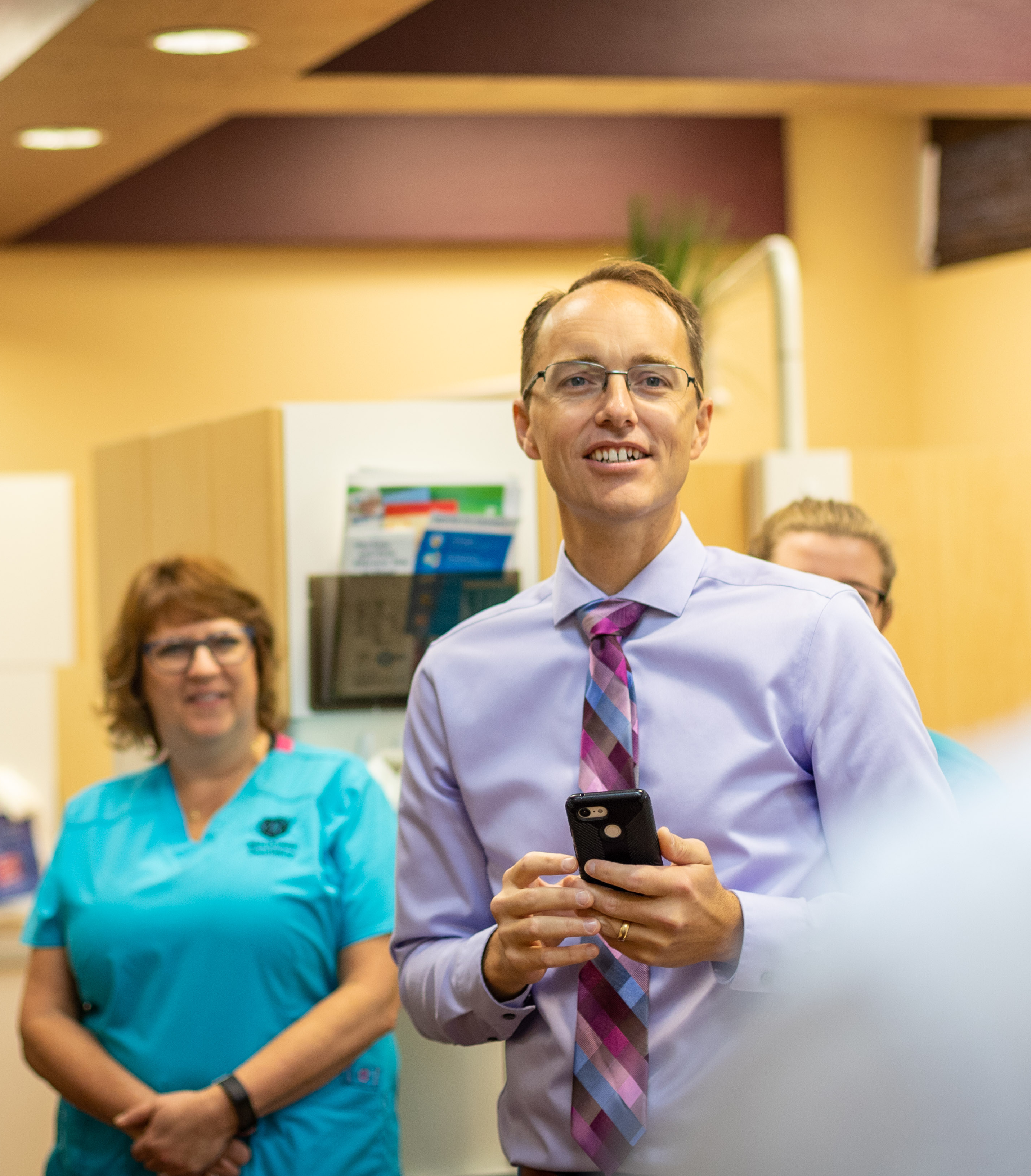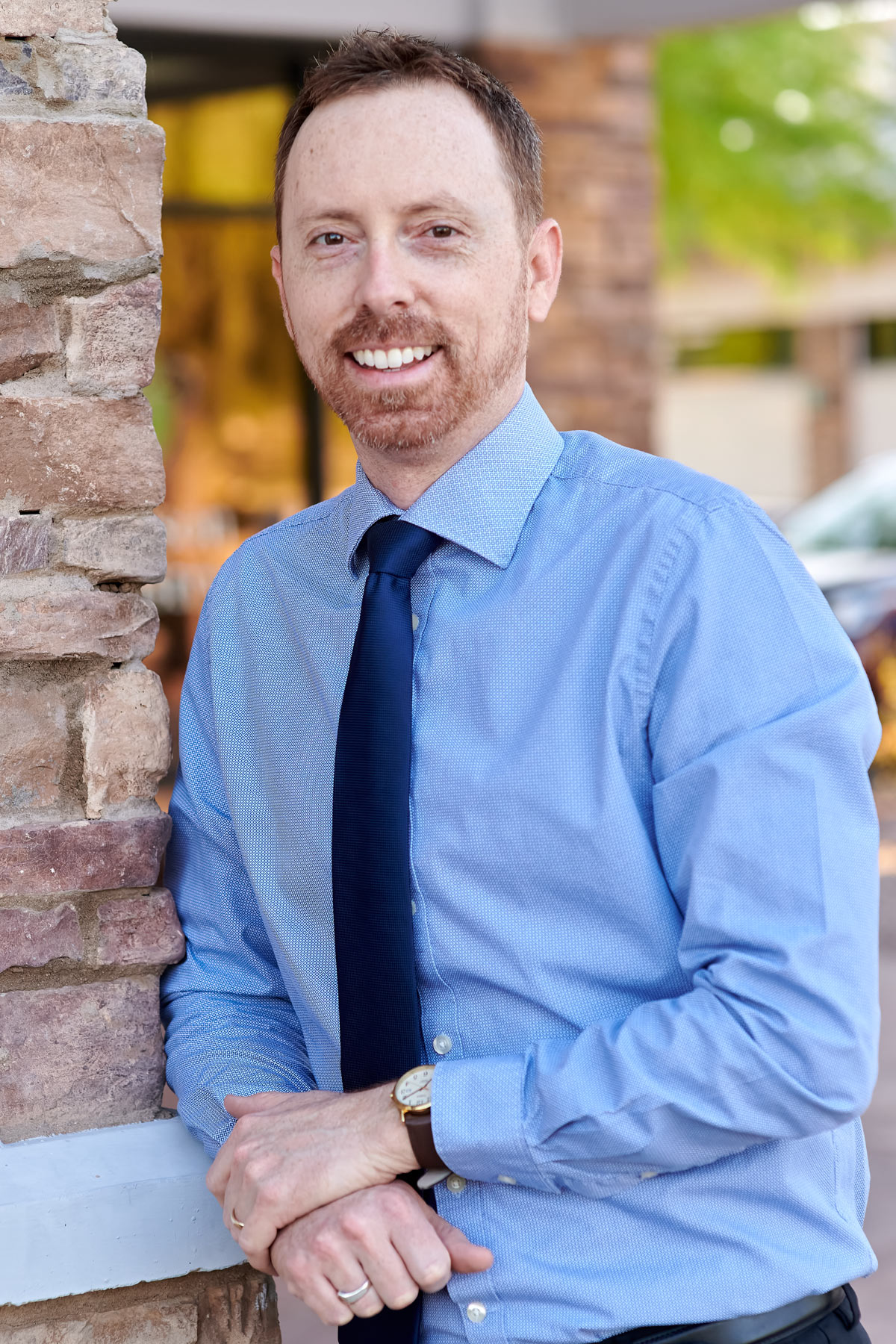 Dr. Shawn Monahan
Dr. Monahan, an Arizona native, graduated with honors from both ASU and the nationally recognized doctoral program at Oregon Health Sciences University in Portland. After receiving his Doctorate in dental medicine, Dr. Monahan was one of only 7 doctors to be selected to participate in the prestigious Advanced Education residency at UCLA School of Dentistry, focusing on cosmetic and implant dentistry. Passionate about keeping his skills fresh and up to date, he is a member of the American Dental Association, the Arizona Dental Association, and the Academy of General Dentistry. He has also trained closely with Doctors from the American Academy of Facial Esthetics and the renowned Spear Institute. 
Dr. Monahan is passionate about many facets of dentistry including cosmetic treatments, implant dentistry, orthodontics, sleep-related breathing disorders, TMJ disorders, and minimally invasive dentistry.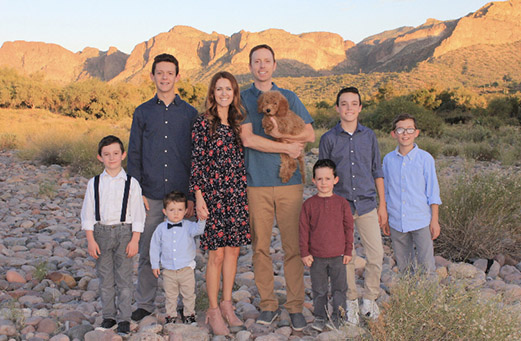 When Dr. Monahan is not practicing dentistry he enjoys spending time with his wife and six sons. He currently serves as a 'den leader' in the Boy Scouts of America. In his spare time, he enjoys carpentry and singing as a member of the Millennial Choir and Orchestra. Prior to becoming a dentist, Dr. Monahan served 2 years in Japan becoming fluent in Japanese.